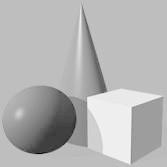 BOB SCORES IN PRESTIGIOUS LORIAN HEMINGWAY COMPETITION

Bob's powerful short story, THE SALVATION OF THERON CONNOR, pulled down Honorable Mention
in the prestigious international writing competition overseen by Lorian Hemingway, Ernest's granddaughter.
The 2018 competition drew 704 entries from around the world, including some of the most lauded writers
in fiction. The story was also recently publised in the literary magazine DECIMOS.
BOB OPTIONS HIS SCREENPLAY "MUTI"

Bob has optioned his screenplay, MUTI, to Black Diamond Films and President/
Producer Joe Lemmon and his partner, cinematographer Anderzej Sekula.
Lemmon has worked as a producer, production designer, and art director on
dozens of films. Sekula has been Quentin Tarantino's cinematographer for
years. Both just wrapped shooting the new John Travolta/Morgan Freeman
drama, THE POISON ROSE, and are now in pre-production on MUTI.
BOB'S NEWEST PLAY, "UNDER THE HUNTER'S MOON", DEBUTS

Bob's s newest stage play, UNDER THE HUNTER'S MOON had its World Premiere at the professional
Red Barn Theatre in Key West, July 3-21 and was met with raves from both audiences and critics. The
play centers on the fictionious Robert Grey, who we learn has been a top Hollywood star for the past
35 years. In Gilead, Maine to shoot his newest film Grey unexpectedly runs into Nancy Benham, his
long-lost first love in the tiny Gilead General Store. The chance meeting sets off a crisis in Robert's life
as he questions the value of what he's done with his life since he and Nancy broke up so long ago.
"...a luxurious experience...laced with delicious spirit...tight and terrific..." --KONKLife Magazine
"BENEATH THE BADGE" PLACES IN SUNDANCE'S TRMS COMPETITION

Bob's s dramatic feature screenplay BENEATH THE BADGE has placed as a Semi-Finalist in
Sundance's Table Read My Screenplay Competition. One of the top scripts out of over
4000 entries,BENEATH THE BADGE will now circulate among the prodcos who mine the
prestigious Sundance competition to find scripts that fit their development slates. You can read the script
here on this site under "Screenplays".
BOB COMMISSIONED TO WRITE 2 PLAYS FOR NATIONAL FESTIVAL

For the third year in a row, Bob has been invited to write two plays for the prestigious national One
Minute Play Festival's South Florida edition. Last year, his plays MYTH...OR NOT and WINDS OF
CHANGE were enthusiastically received in the production at the theater facility at the Deering Estat
in Miami. The year before, it was HARMONICS and VICTIMS. This year's plays are FINAL APATHY
and GOVERNANCE DU JOUR. The production will be January 14th and 15th at the Deering Estate
in Palmetto Bay in Miami.
BOB PLACES UNPRECEDENTED 5 PLAYS IN AUSTIN COMPETITION!
In the inaugural playwriting competition at the prestigious Austin Film Festival
Screenwriting and Playwriting Competition for 2017, Bob submitted five of his
recently-produced plays. ALL FIVE PLAYS were judged to move on to the Second
Round of the competition! The blind judging of the competition means that different
readers were assigned to read separate plays and judge them on a slate of criteria that
includes plot, characterization, dialogue, structure, theme, and more. Each reader
gives the plays they read a score, and the top 20% of the scoring plays move on
to the next round. The fact that ALL FIVE of Bob's plays moved on to the next round is
quite an achievement for one writer.
BOB'S PLAYS TO BE PUBLISHED IN APRIL!

BOB BOWERSOX FIVE PLAYS, the first compilation of Bob's work for the stage will be
published in April. Included in the book are Bob's hit plays, MOMENT OF GRACE, THE
SIGNATURE OF FEAR, THE RETURN, and PERSON OF INTEREST. Also included is
THE ALMOST END OF THE END FOREVER, which was chosen for the Broadway Black
List -- One of the Ten Top Unproduced Plays of 2016 by Broadway producer Ken
Davenport's Davenport Theatrical Enterprises. The book is available on Amazon.
TWO OF BOB'S PLAYS IN PRESTIGIOUS PLAY FESTIVAL IN JANUARY

Bob has received notification that two of his short plays -- MYTH...OR NOT and WINDS OF CHANGE --
will be presented at The One Minute Play Festival at the Deering Estate in Cutler -- the top national short
play festival in the country. The festival takes place Saturday and Sunday, January 14th (8pm) and 15th
(3pm and 7pm), 2017. The public is welcome. For more information, visit the Deering Estate website at deeringestate.org.
ALMOST END OF THE END FOREVER Makes Broadway Black List!

Bob was notified this month that his intelligent and comic fantasy, THE ALMOST END OF THE END FOREVER,
was chosen for this year's Broadway Black List, producer Ken Davenport's list of the Top 10 Unproduced Plays
of 2016. The play revolves around the iconic characters of Life and Death and what happens when Death
decides that he doesn't want to continue handling the job he's had since the beginning of time. The Broadway
Black List is sent to all producers, theaters, and associated personnel in the hopes that it will find a home for
production. Davenport has become a force in Broadway production over the past several years, producing
such hits as "Godspell", "It's Only A Play", "Kinky Boots", and "Spring Awakening", among others. He was also
just designated sole representative in North America for all of Andrew Lloyd Webber's properties here. "Ken's
always been supportive of my writing," Bob said, "and I'm honored that he's included my play on this year's Black List."
THE RETURN Opens November 1st

Bob's newest play, THE RETURN, opens it's World Premiere at the Red Barn Theatre in Key West, FL
on November 1st. Produced by Bob's TheatreXP, and directed by him, the play will run 3 weeks. It stars a
solid group of actors who have appeared in Bob's previous plays, including Tony Konrath,
Tom Murtha, Karl M. Stahl, Melody G. Moore, and Vanessa McCaffrey.

The play centers on venerable WNN news anchor David Steele, who has been the most trusted name in
television news for over 35 years. But on this particular night, David announces live on the air
that he is, in fact, not who he has purported to be, but is actually the returned Jesus Christ of
Nazareth (yes, THAT Jesus Christ). Needless to say, all hell breaks loose....so to speak...

Look for the script of THE RETURN to be posted on this website once the World Premiere run has
closed.
Bob To Teach Screenwriting

The Studios of Key West, a comprehensive arts organization in Key West, has announced that Bob will
teach his Introduction to Screenwriting course in February and March of 2017. Based on his Masters
studies at UCLA and enhanced by his experiences working with top dramaturgs who have influenced
his own writing, Bob will take 10 students through an 8 week course on the basics of the very specific
craft of screenwriting. If you're near Key West and would like to participate, contact The Studios of Key
West at 305-296-0458.
PERSON OF INTEREST in Belgium!

Bob's intense noir play, Person of Interest was produced at the prestigious Theater Hoger Streven in
Ghent, Belgium in early May. The play was translated into Flemish and received a showcase production.